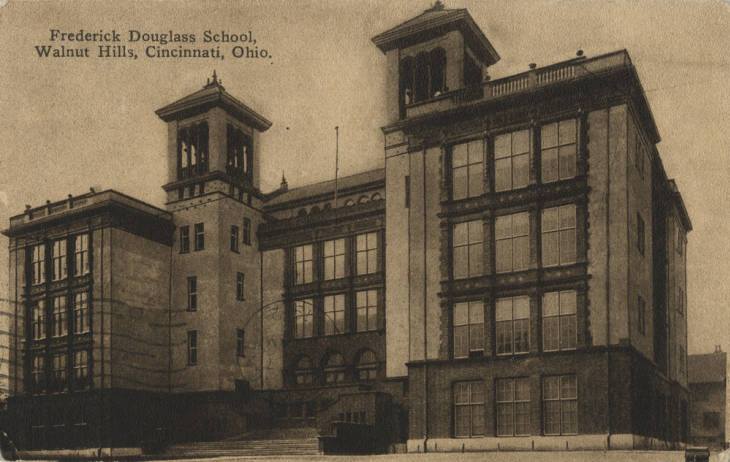 From its earliest beginnings in 1872 to the present, Frederick Douglass School has been a central institution in Walnut Hills. Its alumni include an Olympic Gold Medalist, a Tuskegee Airman, and countless professional and civic leaders. Its teachers not only nourished young minds in the classrooms but also provided living examples of community service and advocacy for Civil Rights.
Over the years, the Walnut Hills Historical Society has done much research and published many articles about the school. You can find these using the Frederick Douglass School tag on the right. This page provides an orderly way to access that information by grouping similar articles into categories.
Enjoy learning more about our amazing school!