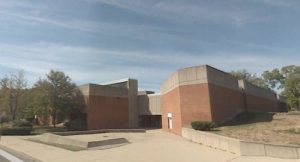 In the late 1950's through the 80's, Cincinnati Public Schools tried to racially integrate its facilities. With many other public schools in Walnut Hills, the 1911 building seemed too big. The district constructed a new Frederick Douglass School on the old playground.
The city hoped there would no longer be a need for segregated services. Cincinnati Public Schools tore down the 1911 building. (The demolition was difficult.) The new building had no large auditorium or branch library; improved housing conditions meant the school no longer provided bathing facilities. For more than 25 years the 1980 building served Walnut Hills as a neighborhood school.
The 1980 Frederick Douglass building served Cincinnati Public Schools for several years between 1981 and 2017 by housing an Alternative to Suspension (A2S) Program.
Cincinnati Public Schools remodeled and enlarged the school building on this site in 2017 to open the Donald and Marian Spencer Center. Donald Spencer began his career as a teacher at Frederick Douglass School; see our article on the Spencers.